Preschool
GROW UP GREAT PRESCHOOL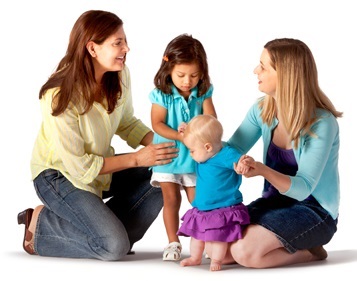 The PNC Grow Up Great Preschool provides an enriching, nurturing environment that fosters learning and social development for the most important preschool years. Our High Scope Curriculum embraces a hands-on learning approach using people, objects, events and ideas in the areas of art, science, social-emotional development, language, literacy, math, movement, and music.
Children will also have the advantage of utilizing our full YMCA facility that includes on-site YMCA progressive swim lessons, full size indoor gym and more.
CCR&R funding is accepted and financial assistance is available for those that qualify.
PRESCHOOL ENRICHMENT PROGRAM
Join us at the Y for our brand new preschool enrichment program! Each activity will be held weekly from February 24th - April 10th. Visit the Welcome Center or call 815-933-1741 for more information and to register your child today!
My Grown Up and Me Dance (2 - 5 years)
Wednesdays 4:00 - 4:30 PM
Sports of All Sorts (3 - 5 years)
Wednesdays 11:00 - 11:30 AM
Music and Me (3 - 5 years)
Saturdays 11:00 - 11:30 AM
Preschool Swim (Ages vary)
Monday - Thursday & Saturdays
Cost (per program)
Members: $35
Prospective Members: $55
COME TOUR WHERE YOUNG MINDS DEVELOP
CLICK HERE to email us for a tour!
CLICK HERE for the PNC Grow Up Great Preschool Handbook
How We've Grown
Our Y has been serving Kankakee County for over 120 years. Last year we served hundreds of families in this community. Thanks to the PNC Bank and the Grow Up Great Grant, the Y will have the opportunity to reach out to more by providing quality preschool child care to working families in Kankakee County.
Part-Time: Our future goal is to transform from a part-time program to full-day child care program. This gives working families another option for quality child care in our community.
Facility: The facility has grown in size and includes seperate restroom facilities from the rest of the Y.
High Scope Curriculum: Perhaps the most exciting aspect of this project is the introduction of the High Scope Curriculum. This curriculum has been rated as the premier curriculum offered to preschool children.
State Licensing & Parent Education: The program will become licensed by DCFS and will offer no-cost parenting classes.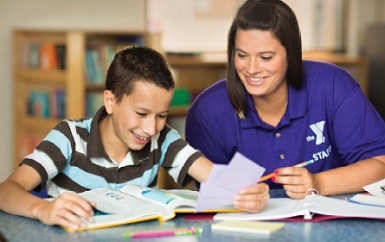 National Accreditation NAEYC: National Association for the Education of Young Children. This process will require the program to achieve high standards in program delivery.
Ongoing Volunteer Support: A PNC Volunteer Champion and the Y will work together to develop and implement a volunteer program that supports the preschool program.
On behalf of the volunteers and staff of the Y and all of the kids and families we serve, we thank PNC Bank and the Grow Up Great program. PNC Bank & the Y are truly helping Kankakee County kids Grow Up Great!
PRESCHOOL CHECKLIST
Signing up for preschool? Here are the forms you will need to complete, date and sign.
Enrollment Form | ACH Authorization Form | Medication Form | Parent Handbook
Liability Waiver | Consent Form | Summary of Licensing Standards for Day Care Centers | Enrollment Agreement
You will also need to provide:
Health Examination - Within six months, Signed and Dated by a Doctor, Current Immunizations, TB test or Dr's Note, Lead Screen Test or Dr's Note
Original Certified (Stamped) Birth Certificate- Make a copy of the original
NOTE: If you are filing a CC&R Application you must pick up this document at the Y. There is site information that must accompany the application for timely processing.
Child Watch
Children ages 6 weeks - 5 years
Time Limit: 2 hours
Monday - Friday..............8:00 a.m. - 12:00 p.m.
Monday - Thursday...........4:00 p.m. - 8:00 p.m.
Friday..................................5:00 p.m. - 7:45 p.m.
Saturday...........................8:30 a.m. - 12:00 p.m.

Kids' Fit Zone
Children ages 5 - 13 years
Time Limit: 2 hours
Monday - Thursday.....4:00 p.m. - 8:00 p.m.
Friday............................5:00 p.m. - 7:00 p.m.
Saturday......................9:00 a.m. - 12:00 p.m.


Members: FREE
Prospective Members: $5/visit/child