About Us
WELCOME TO THE KANKAKEE AREA YMCA
"Our mission is to put Christian principles into practice through programs that build healthy spirit, mind, and body for all."
The Kankakee Area YMCA is more than just a gym. It's a movement of thousands of people making positive changes in their lives and their community. The YMCA serves people from various walks of life, strengthening spirit, mind, and body and improving physical well-being in a healthy and friendly environment. The YMCA is Kankakee's premier provider of family health and wellness.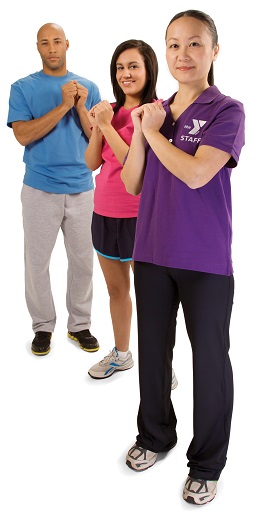 The Y is the starting point for many youths to learn about becoming and staying active while developing healthy habits they'll carry with them throughout their lives. These benefits are far greater than just physical health, for they impact all aspects of daily living.
THE Y IS FOR...
YOUTH DEVELOPMENT
We believe that all kids deserve the opportunity to discover who they are and what they can achieve. That's why, through the Y, millions of youth today are cultivating the values, skills, and relationships that lead to positive behaviors, better health, and educational achievement.
HEALTHY LIVING
Serving families has always been at the heart of the Y. The Y wants you to live healthily. Get started, intensify your workout, eat smart and find balance in your life. Let us help you today! Connect with friends, new and old, to get fit and engage in friendly competition.
SOCIAL RESPONSIBLIITY
We are a powerful ally and advocate for our communities. Our experiences and strong relationships in 10,000 neighborhoods across the nation mean that we are able to organize grassroots efforts and influence public policy around a range of social issues including child welfare, education, and public health.
The Y is you - the generosity of others is at the core of our existence. It is only through the support of our hundreds of thousands of volunteers and public and private donors that we are able to give back to the communities we serve.
Did you know that the Kankakee Area YMCA...
Never turns anyone away for financial reasons. Everyone is welcome at the YMCA and over $133,814 of financial assistance and community subsidy was given out in the past year.
Your Kankakee YMCA had 181,992 total visits in 2018. *
1,951 individuals participated in YMCA programs.
$45,616 was raised for the Strong Kids Campaign from 117 donors.
212 children participated in Summer Camp.
1,045 youth received swim lessons (168 SPLASH participants).
466 children participated in Schools Out throughout the year totaling 8,715 visits to the Y.
17,302 total visits to wellness classes.*
5,303 personal training sessions were conducted.*
509 youth participated in youth sports.