Financial Assistance
HEALTH IS WEALTH!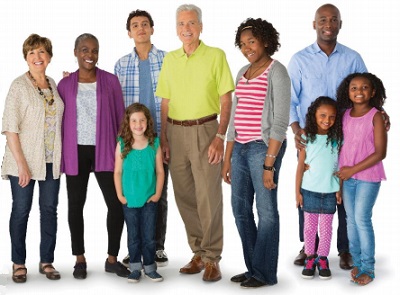 At the YMCA, we want to take the financial pressure off and provide an avenue for stress-relief! Health is wealth, and your personal wellness is priceless. If you are a current YMCA member who has been affected by unemployment or other financial hardships, we can help.
YMCAs are charitable organizations here to serve people of all ages, backgrounds, abilities and incomes.
The YMCA is community-based and believes that its programs and services should be available to everyone. That is why we offer an Open Door Financial Assistance Program, which is a sliding fee scale designed to fit each individual¹s financial situation. Charitable contributions to the YMCA enable us to provide financial assistance on a sliding scale. We promise that everyone who qualifies will receive assistance to the greatest extent possible based on the availability of funds.
Over the years, we have found that the Open Door program is most utilized by:
Youth referred by schools, churches and organizations
Adults who are temporarily out of work
Those who are divorced and are experiencing financial hardships
People on fixed incomes
People who are overwhelmed by medical bills
Those experiencing other financial hardships
If you would like to obtain more information on our Open Door Financial Assistance program, contact us!
HOW DO I APPLY?
Last year over 200 families were served with financial assistance totaling more than $133,800 dollars. If you have recently experienced a life change such as job loss or increased medical expenses, you are not alone! The YMCA is here to serve you and strengthen our community during tough economic times.
Getting started:

Please review page 2 of the YMCA Membership Rate Form for required documentation.
Complete a Request for Open Door Membership.
Must answer all questions honestly or ineligibility from the program for 6 months will occur.
Come to the Y and drop off the open door application and bring in all supporting documentation.
Complete a Membership Application.
Contact a YMCA member services representative in person or call 815-933-1741.
Your application is processed confidentially and someone will contact you directly to let you know the amount of assistance you have qualified for.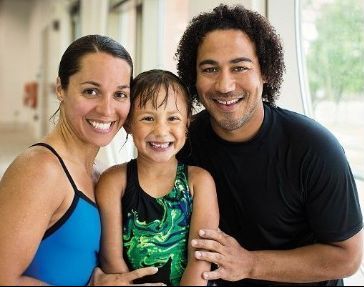 Strong Kids = Strong Families = Strong Communities but it all starts with YOU!
For more membership information, click here.
13 Reasons to be at the Kankakee Area YMCA!
Free Personal Training - An Annual Savings of $2,600
Free Group Cyling Classes
Free Land & Water Aerobics Classes
Free Child Watch (Babysitting while you workout)
No contracts
Family atmosphere
Free Family Fun Events
Members save on programs
The Y is for ALL! (We turn no one away because of inability to pay
Two indoor pools
Stress Relief
State-of-the-art workout equipment
The YMCA has been serving the community since 1894 and is HERE FOR GOOD!