Membership & Rates
The Kankakee Area YMCA offers Health and Fitness Programs, Free Classes, Free Babysitting, Youth Sports and more...Join the Y Today!
More than just a gym, a pool, or a place for fitness; YMCA members experience a sense of belonging that can't be found anywhere else! Our location gives our friends and neighbors across Kankakee County many ways to take care of their health through our growing programs and services. Here are just a few of the benefits of membership:
What You Can Expect As A Member
You will be warmly welcomed and treated respectfully at all times
You will feel safe and well-cared for while in the Y
The Y's grounds, building and equipment will be clean and safe
Y staff will personify the Y's mission and "walk the talk"
You will be the main priority of professional, well-trained and friendly staff Y staff will be visible and readily available to you
Your opinions are welcome, and your inquiries will be addressed in a timely manner. Information regarding programs and services will be accurate and up to date
You will belong to a cause-driven, well managed and progressive organization
Quality Programs
Members receive special rates on day camp and other programs for children. We also provide quality child care while you're working out or participating in other YMCA activities.
Swimming and Water Activities
Our faciliy has two indoor pools. There's time for recreational swim and water aerobic activities. Certified lifeguards staff our pools, and our swim lessons are taught by trained instructors.
Wellness and Fitness Classes
With your membership, you can choose from many exercise classes geared toward the beginner to the fitness enthusiast. Our YMCA offers traditional aerobics, sculpt, yoga, pilates, and many other group exercise classes all taught in a fun, welcoming environment.
Strength and Cardio Equipment
Our YMCA has a variety of strength and cardio equipment for members. Whether you prefer running on a treadmill, cycling beside a friend, reading while on an elliptical trainer, lifting free weights or using strength training equipment, you can do it at the YMCA.
Fitness Assessments and Personal Training
Our health and wellness staff, along with certified personal trainers, are available to help you design a fitness program that meets your individual needs.
Inclusivity
Our YMCA is a membership organization open to all people. The YMCA welcomes women and men, girls and boys of all ages, races, ethnicities, religions, abilities and financial circumstances. Programs embrace diversity, reflecting the needs and composition of the communiy we serve.
In addtion to the aformentioned benefits, we also offer:
Free orientation to our Wellness Center. Sign up at the Welcome Center.

Fitness Orientation - During this appointment, our fitness counselor will introduce you to our Wellness Center and explain the proper use of the equipment.
Fitness Assessment - What a great way to start your fitness program. You don't know where you are going unless you know where you are. A fitness evaluation encompasses: blood pressure, body fat analysis, flexibility, muscular strength, muscular endurance and cardiovascular fitness.

Free Personal Training (1 Hour / Wk per Member!). A savings of $50/session! A value of $2,600/year!
Free Aerobics Classes (land and water)
Free Group Cycling Classes
Free Child Watch – babysitting while you workout! (2 hours per day, per child. Child must be a member.)
Free Family Fun Nights
Free open swim for adults and families
Free open gym time
Memership Credit when you refer a friend.
Reduced member rates for classes and programs
Priority program registration and the ease of online registration
YMCA Character Values – not only do you get a good value, you get good values
AWAY (Always Welcome at YMCAs) privileges - Access to approximately 2,700 YMCAs nationwide
No Contracts!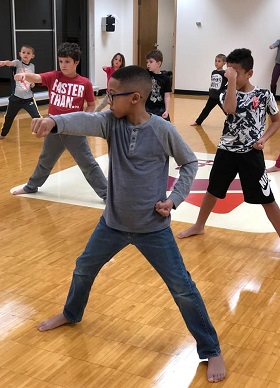 Corporate Membership
Companies in the Kankakee County area have partnered with the YMCA in improving the health and overall quality of like for their employees. The YMCA works with companies within their communities to determine the needs of employees, and their families. Together, we are strengthening our communities.
For more information regarding these partnerships, or to get your company involved, contact (815)-933-1741 or Member Services.
Financial Assistance
No one is turned away from the Kankakee Area YMCA because of an inability to pay. Financial scholarships are available thanks to the generous support of those who give to our annual Strong Kids Campaign. Click here for more information on financial assistance.
Sexual Offender Background Check Policy
The mission of the Kankakee Area YMCA is to help build strong kids, families and communities. Important to this effort is our ability to provide a safe and threat-free environment. For this reason, the YMCA monitors the sexual offender registry. Persons on the list will not be eligible for YMCA membership, program participation, volunteer or employment opportunities at the Kankakee Area YMCA.
Locker Rental
Lockers are available for rent on a monthly basis. Stop by the Member Service Desk or call for more information.
RATES (effective 01/01/2023)
| | | | |
| --- | --- | --- | --- |
| CATEGORY | MONTHLY | ENROLLMENT | ANNUALLY |
| FAMILY ** | $72 | $90 | $864 |
| FAMILY CHILD CARE *** | $36 | $0 | $432 |
| ADULT (Ages 26+) | $54 | $65 | $648 |
| YOUNG ADULT (Ages 14-25) | $28 | $25 | $336 |
** Any 2 adults living in the same household and their dependent children under 26 years of age
**Please note: When signing up online your first payment will be pro-rated, scheduled payments after your initial pro-rated payment will reflect the listed prices.
***Must have a child currently enrolled in a Kankakee YMCA Childcare Program (Y-Kids Before & After School Care, Summer Camp, Kankakee YMCA Child Care Center)
Click here to view membership rates
Click here to view the membership agreement
HANDBOOK