Aquatics
MAKE A SPLASH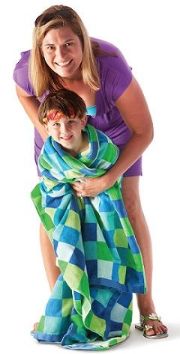 The YMCA is the nationwide leader in helping people of all ages feel safe in the water. Each year, the Kankakee Area YMCA teaches thousands of children and adults to swim and certifies a large percentage of area lifeguards. From swim lessons to birthday pool parties to swim team, you'll find water fun at the Y.
SWIM LESSONS
The YMCA Swim Lessons Program develops water skills and confidence. Learning to swim provides valuable aquatic survival skills to community members and helps to promote positive values. During all swim lessons, participants and instructors find opportunities to learn and demonstrate the YMCA core values (caring, honesty, respect, responsibility and faith). Classes offered for ages 6 months through adult!
"When we are motivated by goals that have deep meaning, by dreams that need complexion, by pure love that needs expressing, then we truly live life." - Greg Anderson
Parent/Child Swim Lessons (6 - 36 months)
Parent and Child Swim Lessons offer a positive and fun environment to foster the parent/child relationship through water exploration. You will also meet other parents, expose your child to others her/his age and help teach them basic water safety skills. Classes are taught by enthusiastic, caring instructors and emphasize making the child feel comfortable in the water. Class ratios are one instructor to eight-ten parent/child pairs.
| | | | |
| --- | --- | --- | --- |
| | LEVEL | AGE | ABILITIES |
| | Shrimp | 6-18 months | Child can control the head and sit with support from the hands. |
| | Kipper | 18-36 months | Child can sit without hand support and stand with support from the hands. |
| | Perch | 24-36 months | Child can move independently in the water with a flotation device and is comfortable working with instructor in the water without accompanying parent. |
| | Tuna | 3-6 years | Our instructors work with your child to progress into Pike in the Swan pool. |

Preschool Swim Lessons (3 - 5 years)
In addition to teaching water safety, our Preschool Swim Lessons cultivate self-esteem, encourage character development and offer long-term fitness benefits. Instructor to participant ratio is 1:5.
| | | |
| --- | --- | --- |
| | LEVEL | DESCRIPTION |
| | Pike | Children adjust to the water and develop independent movement. Teaching basic stroke and kicking skills, floating, pool safety and holding their face in the water. |
| | Eel | This class is for children who are comfortable in the water and able to swim 5 feet with face in the water and no flotation device. Children are taught to float, kick, dive and perform progression arm movements across the pool. |
| | Ray | This class is for children who can swim 15 feet with their face in the water. It reviews and improves stroke skills on front, back and side, builds endurance, teaches treading water and progression diving skills. |
| | Starfish | This class is for children who can swim 20 feet on their front, back and side with without a flotation device. This advanced level refines crawl and backstroke. |

Youth Swim Lessons (6 - 12 years)
Youth Swim Lessons consist of instruction based on the National YMCA Program. Stroke development, personal safety, water sports, rescue and personal growth are included.
LEVEL
DESCRIPTION
Polliwog
(introductory)
Little to no water experience necessary. Basic water skills are taught including gliding with face in water, floating and kicking
Guppy
(Advanced Beginner)
This class is for children able to swim 25 yards without flotation. Instructor teaches swimming on front, side, back and rhythmic breathing.
Minnow
(Intermediate)

This class is for children able to swim 50 yards on front and back without flotation device. Front crawl with rotary breathing, backstroke, sidestroke and beginning breaststroke is taught.

Fish
(Experienced)

This class is for children able to swim 50 yards front crawl with rotary breathing, back crawl, sidestroke and rudimentary breaststroke. Students refine strokes, learn butterfly, and open turns.

Flying Fish
(Advanced)
This class is for children able to swim 100 yards front crawl, back crawl, breaststroke, elementary back stroke, sidestroke and 15 yards of butterfly. We will improve breaststroke, butterfly and teach water rescue and endurance.
Shark
(Beginning Leadership Level)
This class is for children able to swim 200 yards of front and back crawl, breaststroke, elementary backstroke and 25 yards of butterfly. Instructors teach the Individual Medley, starts, turns and improve endurance.
Porpoise
(Instructor Permission only)
This class is for children able to swim 200 yards of front, back, breast, 25 yards of butterfly and 50 yards of over arm sidestroke. Improves stroke mechanics. Adds components of volunteering in aquatics, instructing others in swim lessons, water rescue and junior lifeguard skills.
Teen (13-17 years) & Adult (18+ years) Classes
It's never too late to learn! All classes are based on three basic levels of ability from absolute beginner all the way to stroke refinement and improvement. Class ratios are kept low to maximize your experience and achieve personal goals.
| | |
| --- | --- |
| LEVEL | DESCRIPTION |
| Beginner | Little to no prior instruction. Participants are unfamiliar and may be slightly to very uncomfortable in and around the water. |
| Intermediate | Swimmer is comfortable in the water and able to swim 15-20 feet of a rudimentary stroke. Class focuses on stroke development, stroke variation and endurance. |
| Advanced | Swimmer is capable of swimming at least 25 yards of freestyle, backstroke and breaststroke. Class focuses on stroke refinement, conditioning and endurance. |

Swim Team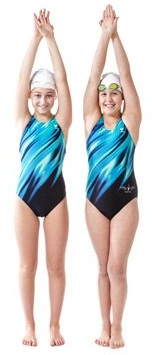 Our team is a YMCA competitive swim team offering high quality coaching and technique instruction for all ages and abilities. The philosophy of the Kankakee Area YMCA Stingrays is to make swimming enjoyable for all participants regardless of ability. To meet that end, we will provide an environment where our children have the opportunity to become better swimmers by becoming more educated in proper stroke technique and practicing that technique during practice and at swim meets. The successful swimmer in our program will be the swimmer who strives to the best of his or her ability to improve his or her stroke technique and supports the efforts of other members of the team. Our athletes, coaches, parents and board members support this philosophy.
We have a Parent Advisory Committee, which meets monthly except during early summer. All parents are welcome and encouraged to attend meetings, volunteer and support fundraisers.
*Participants must be able to swim 25 yards freestyle and 25 yards backstroke.
Register for swim team practice here:

LIFEGUARD CERTIFICATION
Are you getting ready for your first job, summer employment or just want to try something new? Lifeguarding is not only a fun job, but it is a great way to explore the employment options the field of aquatics offers. Lifeguards develop leadership, problem solving, decision-making and communications skills that are valuable in many areas of life. Become certified through this program that focuses on water rescue, safety, leadership development and personal growth. Upon completion, you will be qualified to work at an aquatics facility as a certified YMCA lifeguard.
Prerequisites:
Must be at least 15 years of age
Able to swim 300 yards using front crawl and/or breaststroke, tread water for two minutes with no hands and retrieve a 10-pound brick from 7 to 9 feet of water and swim 20 yards with the brick using legs only
Participants must attend all classes to receive certification
For Class Dates, Times & Fees: Click Here!

For more information, please contact:
Jennifer Chambers-Schwob
Aquatics Coordinator
(815) 933-1741 ext. 219
jchambers-schwob@k3ymca.org