Y Etiquette
The YMCA offers shared experiences for everyone to enjoy. Our core values: honesty, caring, respect and responsibility have been incorporated into everything we do. As such, we ask for your support in respecting the right of all members to have an enjoyable experience.
Please be aware that your actions have an effect on others. We ask that you respect one another and respect YMCA staff and volunteers.
Unsafe, disrespectful or inappropriate behavior could result in removal of membership/program privileges. We ask that you obey all posted signs and requests from YMCA staff.
Please be courteous and practice good hygiene in the showers and locker rooms.
Please shower thoroughly before using the pools, steam room, sauna, or whirlpool and refrain from washing, shaving or using oils in these areas.
For safety reasons, please leave jackets and bags in the locker room rather than bringing them to the gym, studios, strength and conditioning areas or pool deck.
Food and glass containers are not permitted in any activity areas or the pool deck.
We ask parents to enforce appropriate behavior to ensure their children's safety.
Safety and Security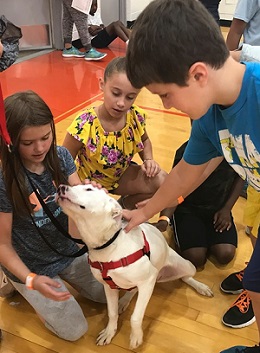 Emergency procedures are in place at the YMCA. In the event of an emergency, please contact a YMCA staff member.
If the fire alarm sounds, STOP all activity and wait for instruction from the staff. Evacuation is not always necessary. Please listen to staff and follow instructions promptly. All exits are clearly marked; please familiarize yourself with their locations. Report any suspicious activity to YMCA staff immediately.
Photo Policy
Kankakee Area YMCA policy regarding the use of photographic or video equipment states that "photography of any kind within the YMCA or site will not be permitted without prior consent. In instances in which permission is granted, the images must exclude any individual(s) who have not previously signed a YMCA Photo Release Form. Failure to support this policy may result in the confiscation of the photographic/video image and the involvement of the Kankakee Police Department."
Camera and Cell Phone Usage Guidelines
The YMCA believes in protecting the privacy and well-being of all members and guests. The rising use of camera cell phones provides a new challenge to ensuring the privacy of our patrons. We ask that:
Members and guests do not use the camera functions on these cell phones while in the YMCA. Cell phones are not allowed in any YMCA locker room or restroom.
Members and guests should immediately report any concerns related to others using camera cell phones.
Cell Phone Etiquette
For the safety and enjoyment of all YMCA users, please refrain from wearing pagers and cell phones while working out or in the locker rooms. If you require your cell phone for emergency calls, please set it to vibrate and take the call in a private area.
Commitment to Service
We will provide:
A welcoming environment that is open to everyone.
Service that is friendly, attentive and flexible.
Staff and volunteers who are qualified, supportive and caring.
Quality programs and services.
Clean and safe facilities and equipment.
Opportunity for growth through fellowship and involvement.
Privacy Statement Kankakee Area YMCA is committed to maintaining the confidentiality, privacy and accuracy of personal information we collect and use regarding our members, participants, donors, parents, staff, volunteers and independent contractors. Please note, the Kankakee Area YMCA does not rent, sell or trade personal information. We periodically send mailings and other communications about the Kankakee Area YMCA and our programs and services.
If you are on our mailing list and want to be removed, please contact YMCA Member Services at 815-933-1741.